What is equipment management software?
Equipment management software is designed to help you track all aspects of your heavy equipment assets while tackling both preventive maintenance and urgent requests. By keeping a digital record of every asset, you can easily retrieve work orders, generate maintenance logs, and reduce costs associated with equipment and vehicle upkeep.
Features & benefits
ManagerPlus Lightning software gives your team greater transparency, helping them quickly locate important assets and perform maintenance. And with
preventive maintenance scheduling
, you can address any issues before your equipment breaks down. You can also manage work order assignments and get a complete picture of your parts and inventory. Data analytics offer better visibility into the costs and history of every piece of equipment.
Lightning is our most advanced equipment
maintenance management software
to date. It offers definitive insights through powerful data analytics and reporting. Making the right decision about your equipment has never been easier.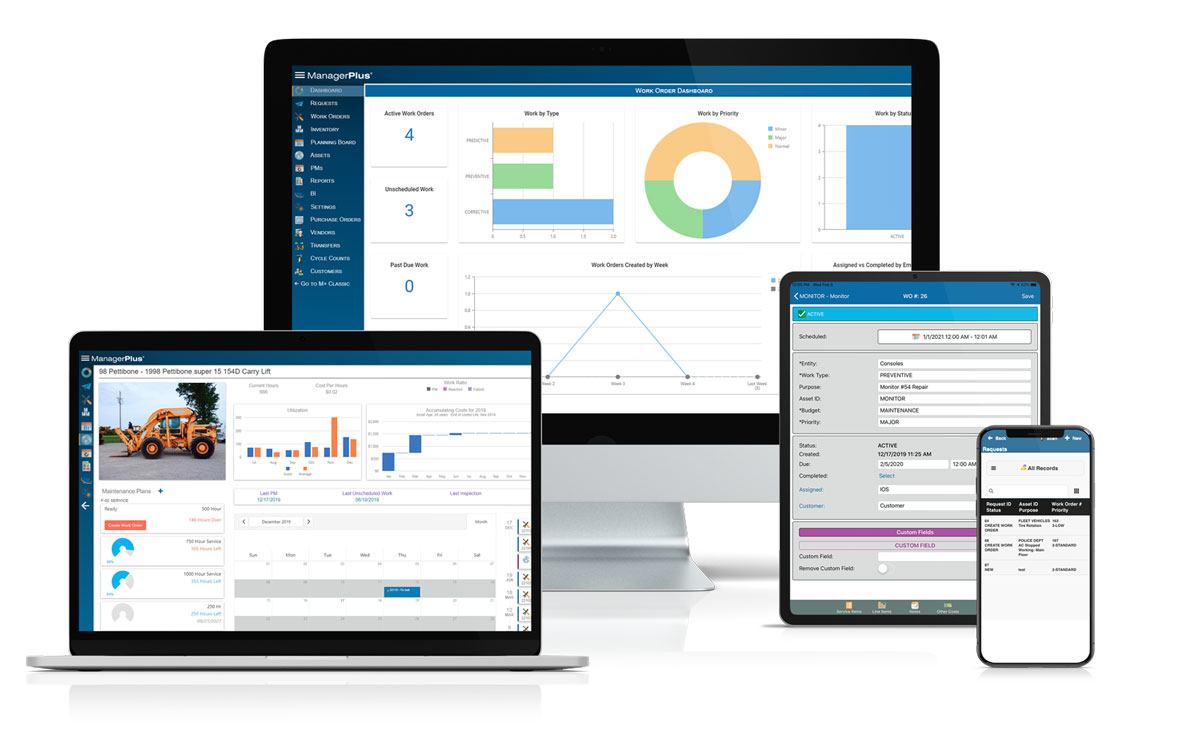 Today's competitive market requires optimal asset availability. That comes from keeping up-to-date on preventive maintenance and staying ahead of the curve on operations with the right equipment management
software
. ManagerPlus Lightning empowers you to do more.