What is fleet maintenance software?
Fleet maintenance software helps fleet operators, government agencies, and other organizations track all aspects of fleet maintenance management — everything from providing service technicians with step-by-step instructions to calculating total cost of ownership to collecting real-time Driver Vehicle Inspection Reports.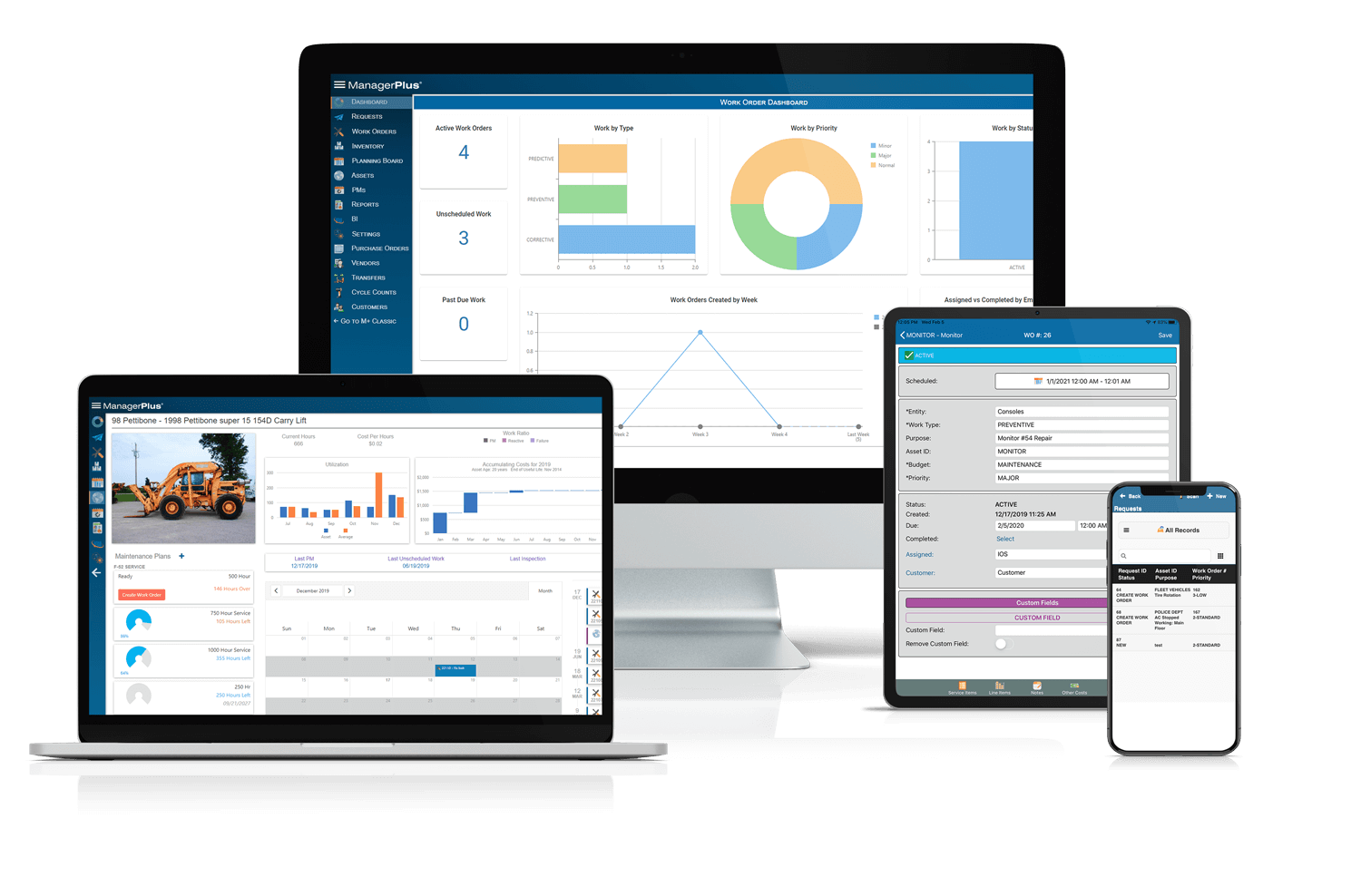 ManagerPlus Lightning helps companies in some of the world's largest industries cut costs and scale up for the future by simplifying the everyday challenges of maximizing uptime for an entire fleet of vehicles.

With Lightning's intuitive interface, you can connect high-performing teams of operators and service technicians, and discover insights that will help you make strategic business decisions.
Features and Benefits