What is inventory management software?
Inventory management software is a platform that takes the guesswork out of tracking and ordering parts. It makes it easy to see when parts are running low so you know when to re-order them before you need them.
Why it's important
The only way to run a maintenance department is to have the parts you'll need to perform your work orders. Ordering parts and inventory on an as-needed basis drastically increases downtime and inhibits your ability to complete your work on time.
However, keeping an inventory of parts can seem like a constant balancing act between having too much inventory (and tying up your capital) and delaying work due to lack of parts.
Good inventory management means that you have enough parts to complete your work orders, but not so many that they're gathering dust and taking up shelf space. It also involves knowing when to order more, and how much to order.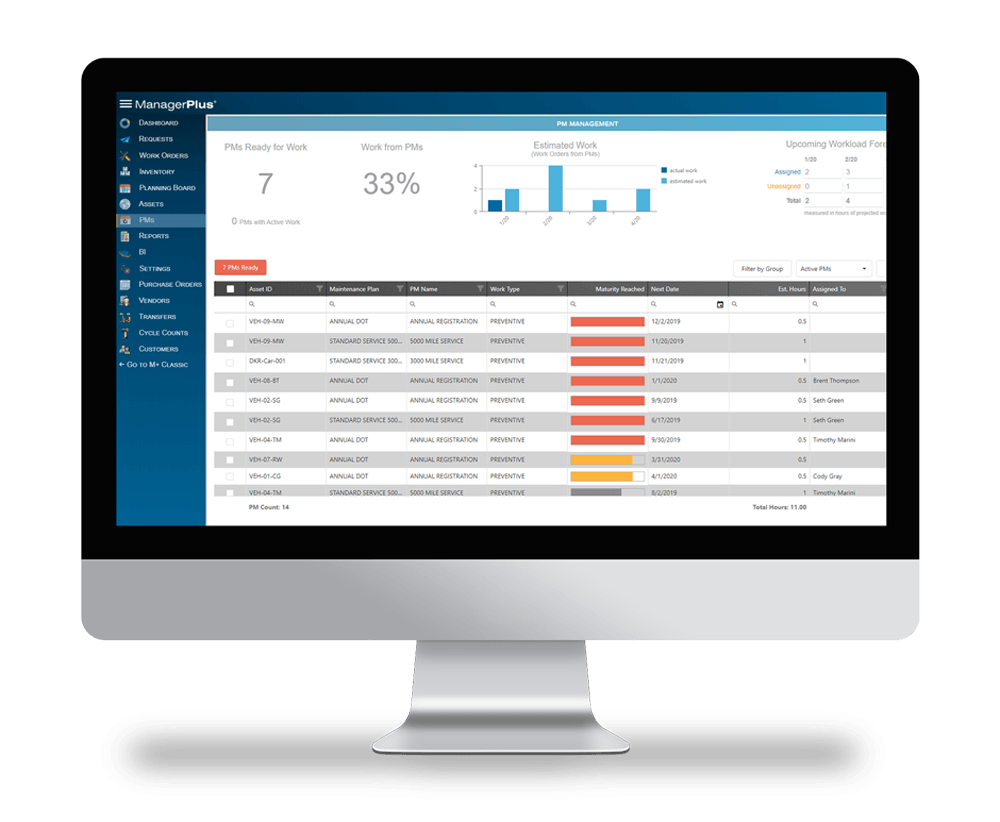 Who uses inventory management software?
Facilities managers in charge of buildings or distribution centers

Maintenance managers and mechanics who want to make sure they have enough parts on hand

Finance and operations executives who want a quick overview of how inventory is impacting the bottom line