Benefits of farm management software for agriculture businesses
It takes a whole lot of work to bring fresh produce, meat, and dairy from farm to table. And outside of food, there's the production of raw materials, fuels, and other commodities. It goes without saying that effectively maintaining farming equipment is key to making sure that production stays up and running, and in the right direction. ManagerPlus Lightning can help with that.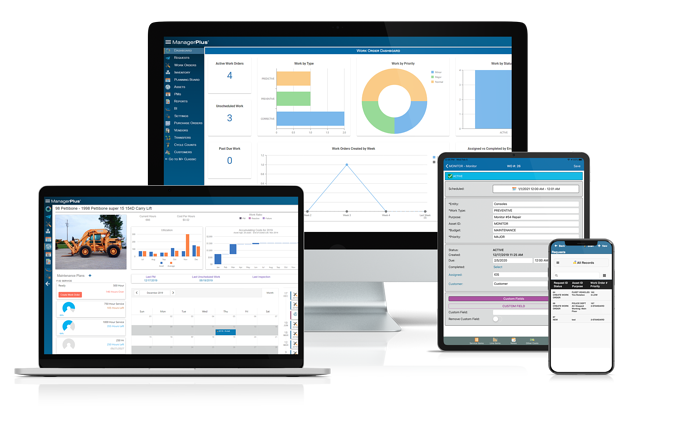 With preventive maintenance scheduling, inspection management, complete mobile access for the entire team, and highly customizable reporting, always stay one step ahead of upcoming assignments and requests—and two steps ahead of the competition.
Track and control inventory, see what assets are breaking down frequently and might need replacement, set recurring maintenance schedules, pull inspection logs, and quickly manage all those new requests that come in. Whether your team is in the office or out in the field, our asset maintenance software keeps everyone—and everything—connected.